Message from the Representative Director
Treasure every encounter, for it will never recur.
We treasure every encounter with our customers.
The kanji for "dwelling" can be read
as "a center for people."
The centerpiece of housing is people.
We treasure encounters with our customers through housebuilding, and we have been
building houses wholeheartedly hoping that new encounters that start from the customers'
houses will help bring about happy lives for them.
We will utilize our accumulated technical capabilities and corporate efforts to continue
providing high-quality housing at a lower price and build houses that can be lived in comfortably for many years.
We hope that this will lead to such encounters with many customers.
We appreciate your continuing support.
Tadayoshi Horiguchi
Representative Director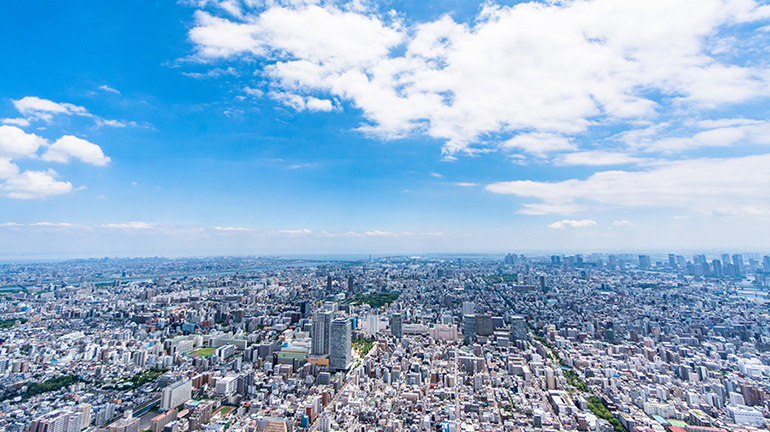 We satisfy our customers by supplying
high-quality housing at a lower price to more people,
and contribute to local communities through development of our business.
We ensure "safety, quality, process, and cost management"
in order to supply fine housing.